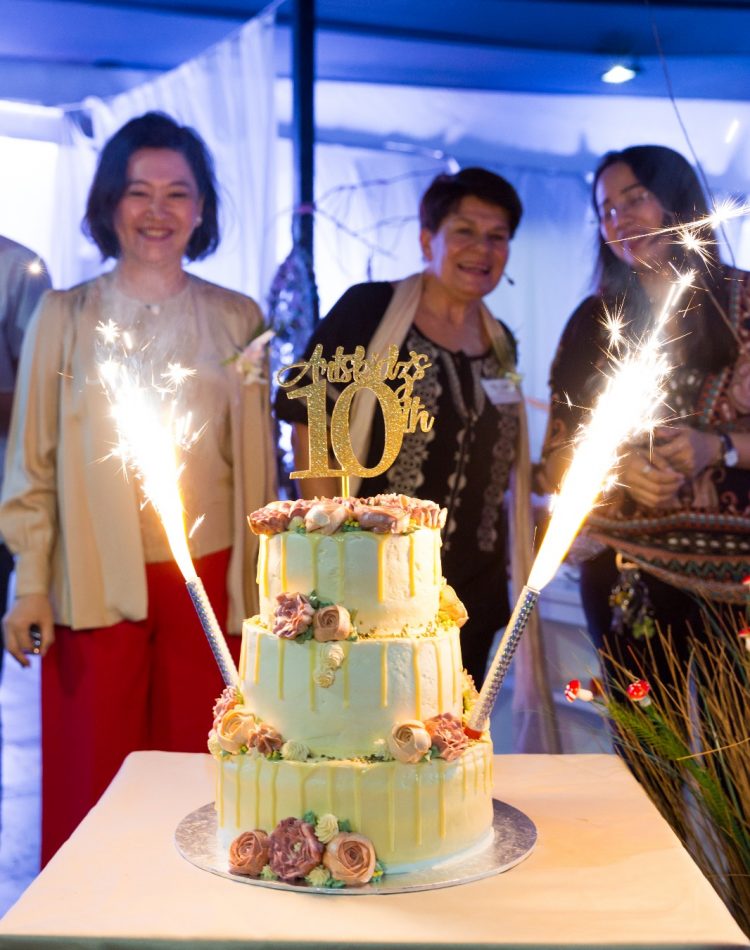 OUR FOUNDER'S EARLY CHILDHOOD PHILOSOPHY
Creative Learning, Creative Child
Arts Kidz International Education Group was conceived in 2008 by Ms Christina Koh. Inspired by her own two children that attended enrichment classes during their kindergarten period years and concerned by the number of young children who were involved in countless enrichment programmes after school hours, Christina's vision was for a school offering a well-rounded educational experience for children while still maintaining the beauty, time and freedom of childhood. She therefore decided to bring the "enrichment" into the classroom by incorporating specialist classes, such as Arts, Music and Movement, Violin and Mindfulness, into her pre-school programme. At a time when most Singapore-based preschools focused on just one aspect of child development, Christina foresaw the need for a school offering a holistic pre-school programme.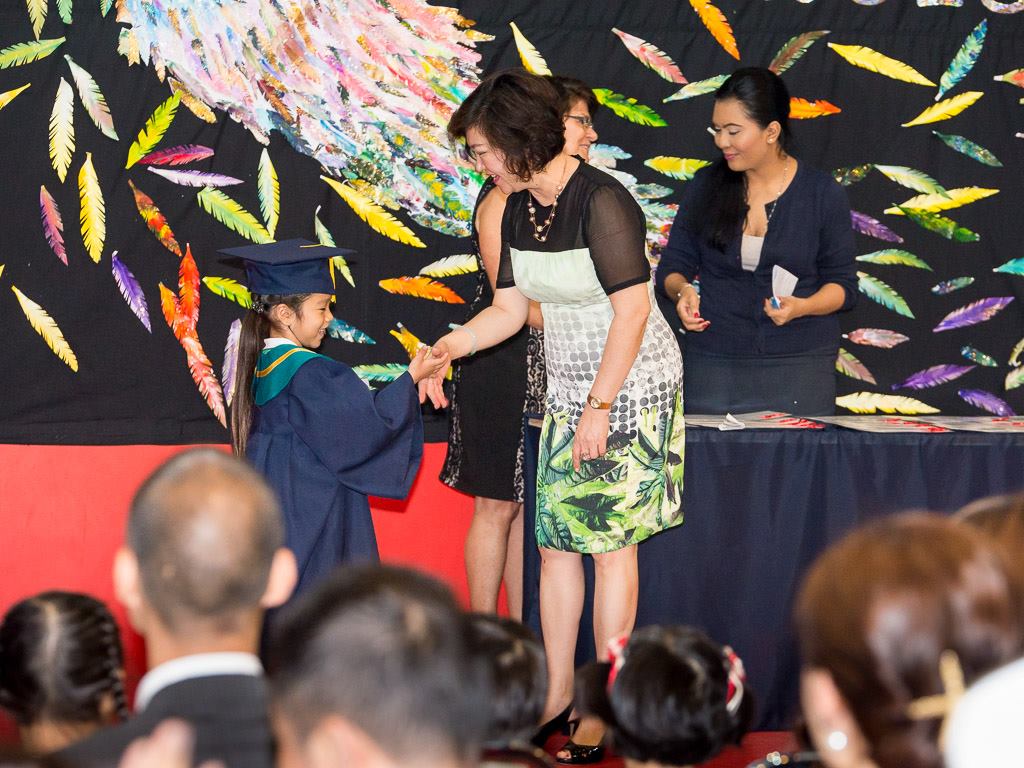 bizSAFE & BCM certifications
Ongoing Professional Development
Committed to ongoing professional development, innovation and transformative early childhood education practices, Ms Christina has led the way for Arts Kidz to obtain both bizSAFE certification and to be announced the first Business Continuity Management (BCM) certified Kindergarten in Singapore.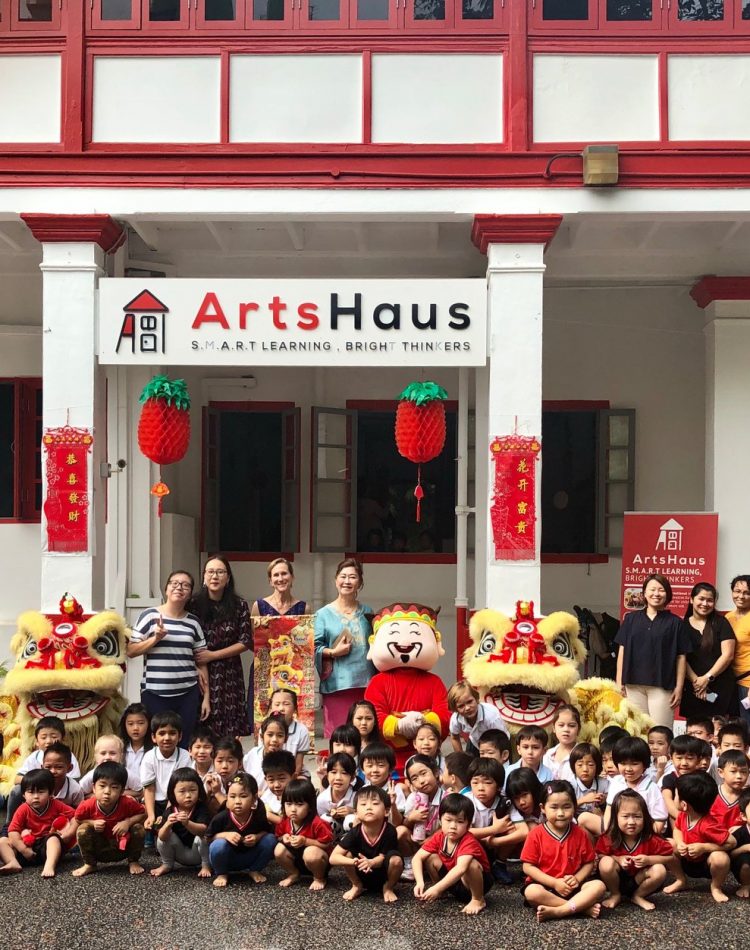 In 2017, Ms Christina reached another milestone with the launch of Arts Kidz International Education Group's new early years learning centre – Arts Haus International. Whilst still under the umbrella of the Arts Kidz ethos, approach and Arts programme, Arts Haus International emphasizes the study of technology. Through its proprietary S.M.A.R.T Learning framework, students explore Science, Mathematics and Arts using Research-based pedagogies and leveraging the power of Technology.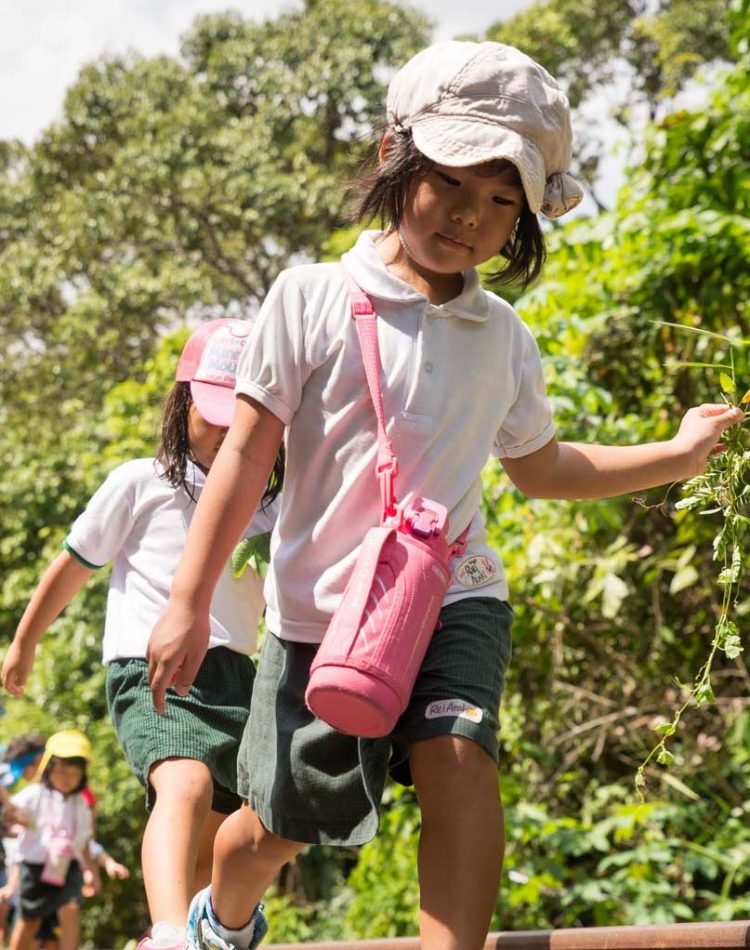 AN INTEGRAL PART OF OUR BUSINESS
Giving back is an integral part of Christina's business philosophy. As such, she has been actively involved in extensive staff training both in Singapore and overseas. She has also acted as an entrepreneurship mentor during the Asia Student Leadership Conference and other business competitions.
In regards to charity work, Arts Kids International Education Group have founded partnerships with a range of non-profit organisations including World Wildlife Foundation (WWF).
The school has also worked together with parents to raise funds for various causes including the Kumamoto Earthquake and the Typhoon Haiyan.