On our first visit, we immediately liked the school.  My mum is a retired early childhood teacher and she was immediately impressed with how happy and engaged the children were with the activities they were doing in the classroom. We were also impressed with the detailed weekly and end-of-term reports showing the comprehensive, structured and well-thought-out programme.
Nicola & Samuel 
(Australian)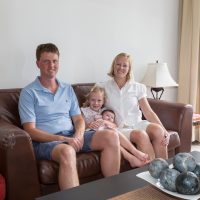 I made the decision to enrol Thomas at Arts Kidz because of the quality of the institution. I appreciate that the educators are united in their teaching and I'm pleased to see that the students embody so much diversity and
multiculturalism. Most of all, I appreciate that the school provides a multilingual environment.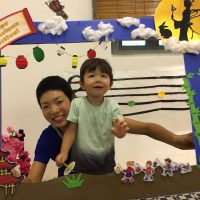 My eldest son truly enjoyed his time in Arts Kidz and till today speaks very good accented English which he picked up from his Scottish teacher then. He is now in Primary and is coping extremely well with the rigors of local school academics. Till today he has a strong interest in art and loves to draw whenever he has the time.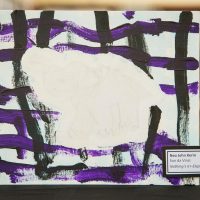 We've been sending our three children to Arts Kidz since 2013. As it's a family-oriented school, there is a very pleasant atmosphere. Our children have always felt welcomed, and they were able to be themselves and express their vivacity through the art. As parents, we're grateful for the positive learning experience that Arts Kidz has provided for our children. The school's educational approach has helped our kids to grow their creativity and make them confident in their capability.
Akira & Massimo
(Japanese & Italian)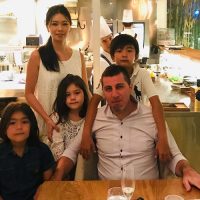 We chose this school because we love the idea of learning through arts; it promotes creativity and makes learning fun. The school provides a holistic curriculum, from languages, music, mindfulness, drama and outdoor play, to numeracy and literacy. Both my kids have blossomed in this environment.
Joanna & Jeremy 
(American)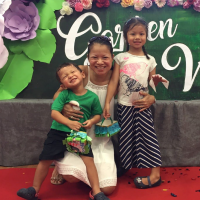 We wanted our son to join a school environment that promotes creativity and imagination through play. Arts Kidz International ticked all the boxes. The curriculum includes well picked activities with exciting themes each term. Every week, there are new songs, stories, arts and crafts that keep the children engaged.
Konstantina & Daniel 
(Greece & UK)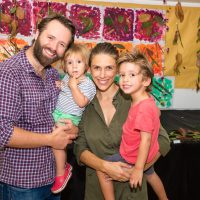 The curriculum gets Matilda excited and she comes home singing songs and saying phrases in Mandarin. The end-of-term programme showcases how much effort and pride goes into what the students have achieved. Above all, we can't say enough about how phenomenal the teachers at Arts Kidz are.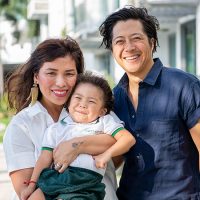 Academically, Arts Kidz operates very much like an international school and, as a Singaporean, I felt that my son was well-prepared for Primary 1 in this environment. The expat teachers were briefed on the expectations of the local school system and were active with parent communication. Also, because of this international profile, I've noticed that my son's spoken English is wonderful – hardly any Singlish – compared with my 2 older ones.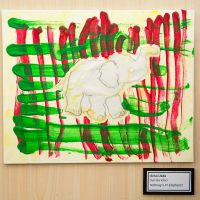 My son spent 3 years at Arts Kidz. I believe Arts Kidz has done an excellent job in building up his confidence, love for learning, curiosity and social-communication skills through their play-based activities, a well-rounded curriculum and competent teachers.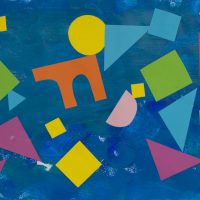 We chose the school because of its arts based curriculum, a culture of positive learning and the diversity of its student population. Because learning is enquiry-based and fun, our kids have been excited to go to school each day. Their favourite classes have been pianica and mindfulness. As soon as kids enter the school, their teachers make them feel special. The teachers are terrific and it is hard not to be impressed by their energy and enthusiasm. Without doubt, we recommend the school to other families.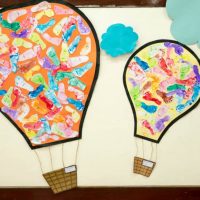 Nael started Arts Kidz in Nov 2018. I was looking for a safe and caring school with a focus on art (visual, musical and literary) and creativity. The STEAM approach to learning is also something I like. The location is great for outdoor activities such as gardening, water play, running and gymnastics, the team is warm and sincere, and the teachers communicate well with parents.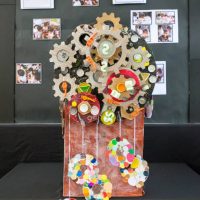 Felicity has attended Arts Kidz since 2015 and Francesca joined in January 2018. We love the teachers; they are always so happy and kind to the children. The school utilises its space really well, so there is lots of room to run around, play and learn. Everything from the philosophy behind the teaching to the curriculum, staff and facilities is terrific.
Jennifer & James 
(Canadian & UK)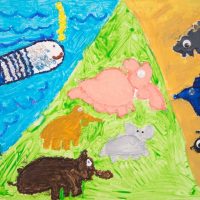 Experience our unique school culture in person!